Last year there were a lot of debates (mainly started by me) about dating in Atlanta. Should we or should we not go dutch? Why do men have to always pay for dates? Do you feel there is an imbalance in the fiscal responsibility during the beginning stages of dating? To be honest, although I feel there is some major truth in the complaints of some of the brothers' I do not subscribe to dutch dating. I can even go on record and say there are not many women (some but not many) that can ever say they paid for a date with me. If they did pay for a date it was because we were either already in a relationship (which doesn't count) or because she wanted to prove a point to me that she has her own money and I gladly allowed her to do so. But for the most part, I usually pay for the dates and I do so by being creatively resourceful and by finding the best locations with the best prices.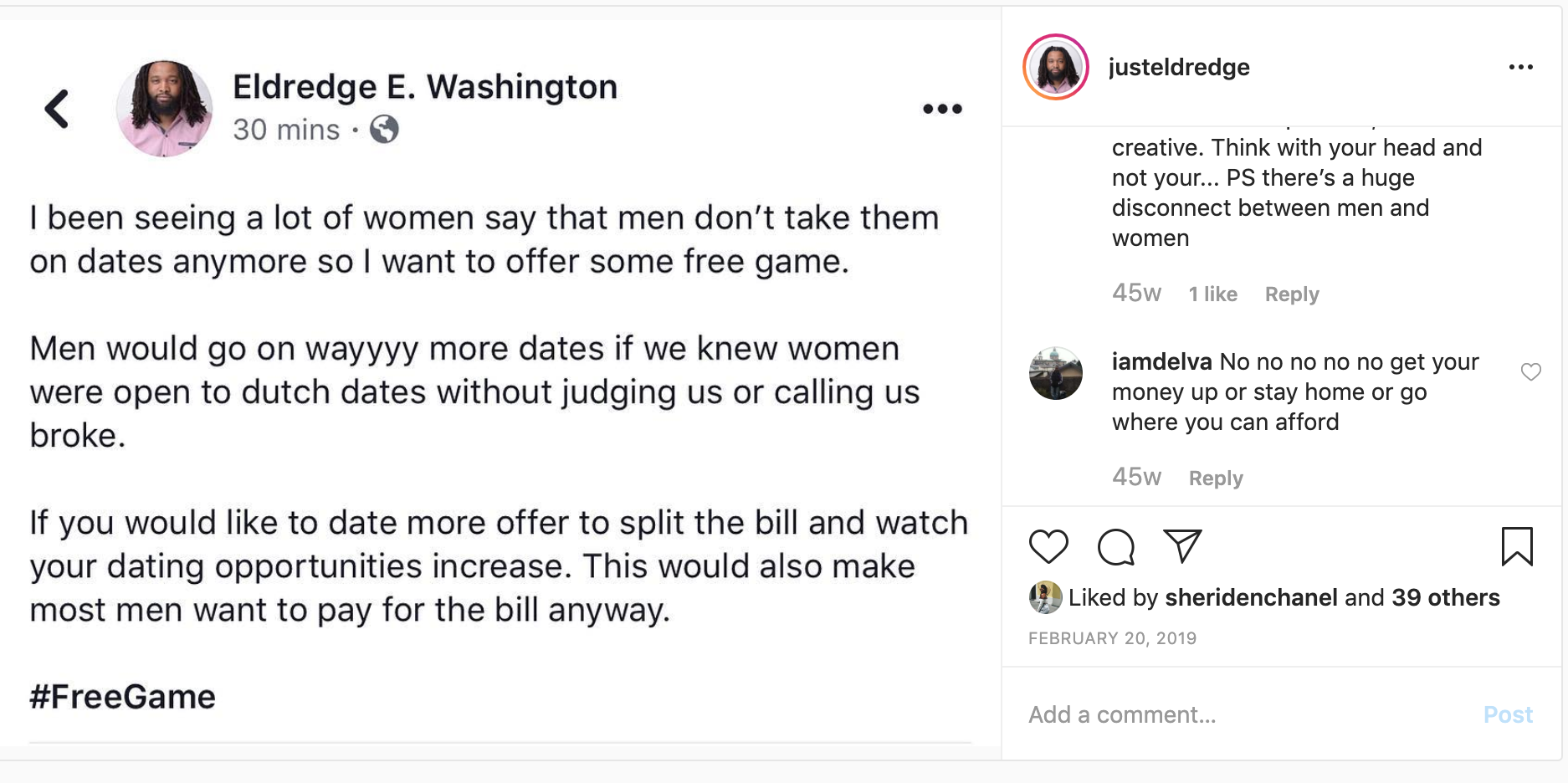 Let's be honest, dating in Atlanta for heterosexual, reasonably handsome, level headed bachelors can be overwhelmingly expensive. Due to the significantly high disparities in numbers between men and women, our workloads as men have been tremendously increased – and if the brother is like me – he is simply trying to do his fair share of the work. How many times have you heard a woman say "OMG I haven't been on a date in forever?" or my favorite "Men don't plan dates anymore they just want to Netflix and chill or go to the movies." If you have a single woman friend in the city of Atlanta you have heard this or a similar complaint. Although I agree that there are a lot of men out there who lack creativity and choose to take the lazy route in dating, there are also just as many men whose finances simply do not match their dating aspirations. 
Traditionally, first dates have been dinner, drinks or some sort of live entertainment which is cool but multiply that by a few good women and that adds up pretty fast. I enjoy being single in Atlanta. We have a plethora of highly educated, beautiful and down to earth ladies to choose from. Some could even say that I am a serial dater. Unfortunately, there are times where my money is shorter than Samuel L. Jackson's patience in Pulp Fiction. To be completely honest, there have been times that I had no business dating but who am I to turn down the opportunity to spend time with a gorgeous sister that is anxious to get to know me. So if you are a brother living in the Atlanta area and you are actively dating on a budget this blog is for you. I was reluctant to release my favorite spots with the fear of them not seeming as original to women I date who may stumble upon this blog but that's cool I will take that L for the brotherhood. 
Warning! These dates will only be successful if you have some real chemistry with your date and your conversation flows easily. Also, this ain't for the young girls either! These dates take a level of maturity to truly appreciate the genius in them. The last thing I want to note is that all five of these establishments are black-owned so that's even more of a reason you should try this list out. As the Co-Founder of Spendefy, you know my knowledge of black-owned businesses is superlative so you can trust that the list provided is nothing but the best. 
Urban Grind is a hidden jewel in West-Midtown right off Marietta Street. This Coffee Spot is cozy and intimate which makes it perfect for engaging conversation. They offer coffee, sandwiches, and even desserts. This place reminds me of the coffee shop on the tv show FRIENDS. A cool thing about Urban Grind is they host weekly events such as Comedy Night Tuesday, Original/Open Mic Night Wednesday, and Open Mic Poetry night on Thursday. The events are typically hosted by local organizers so there is a cover charge but they typically don't exceed $10. If you bring your girl here, you will spend no more than $20 bucks (not including a cover charge for an event) that's a great investment to get the ROI of her million-dollar smile.
Free game fellas! Asking a woman out to tea is super sexy! I don't know why but it works every time. Going for a cup of tea makes you look intelligent and on your real grown man shit. There is no better place in Atlanta other than "just add honey" because they want you to enjoy the best, freshest, and most flavorful teas with every sip. Whether it is a black tea, herbal tea, fruit tea or specialty tea, "just add honey" wants you to enjoy every cup. They have two locations: one in the Edgewood Market and one on the Beltline – make sure you go to the one on the Beltline to truly feel the ambiance. Another cool fact about this location is if things are going well you can keep the date alive by hopping right on the trail and taking a walk. If you play your cards right, you will be planning your next date before you both finish your pot of tea.
Now, this spot is sexy! It's Atlanta's first and only luxury organic juice bar. The Sista who owns the place is from New York, so she brought down that grown and sexy lounge vibe to her juice bar. With over 50 drink options, amazingly delicious vegan food, and a very cool atmosphere you cannot lose here. This is a great choice for a health-conscious woman who is particular about what she eats and drinks. Typically, when I visit this place, their playlist is on point and it always sets the vibe for a nice date.
They say you can learn a lot about a person based on the books they read. Bringing your date to "For Keeps Book Store" is not only an economically smart date, it's also creative and very revealing. "For Keeps Book Store" has a cool vibe and their book selection is unapologetically FOR THE CULTURE. This is more than a bookstore, this is an intimate cultural reading room. Imagine the conversations that can be inspired while thumbing through the pages of our ancestors' greatest work. This place works every time and I assure you if you take her here she will not be disappointed.
They say music is the universal language of love, so that's why this next location is a PERFECT date spot. "Moods Music" is a very popular, one-stop, must shop music store located in the heart of Little Five Points, Atlanta. Just like the name, Moods is simply a mood. Similar to the scent from Grandma's kitchen, the fragrance draws you into its essence. Moods Music's sound draws you in immediately and penetrates your soul. Do you remember that one time when you were on a date and a song came on that you both were vibing to? Imagine having a whole date just like that? Well, Moods Music will give you the opportunity to do just that. Taking your date here is a unique way to learn about each other based on your musical selections.
These are a few dope places where you can take a date when you're on a budget. If you want to discover more amazing black-owned businesses nationwide visit my site Spendefy.com.